What The Hell Am I Even Doing In The World (Of Warcraft)
Here is the thing about World of Warcraft Classic: I already "beat it" 15 years ago.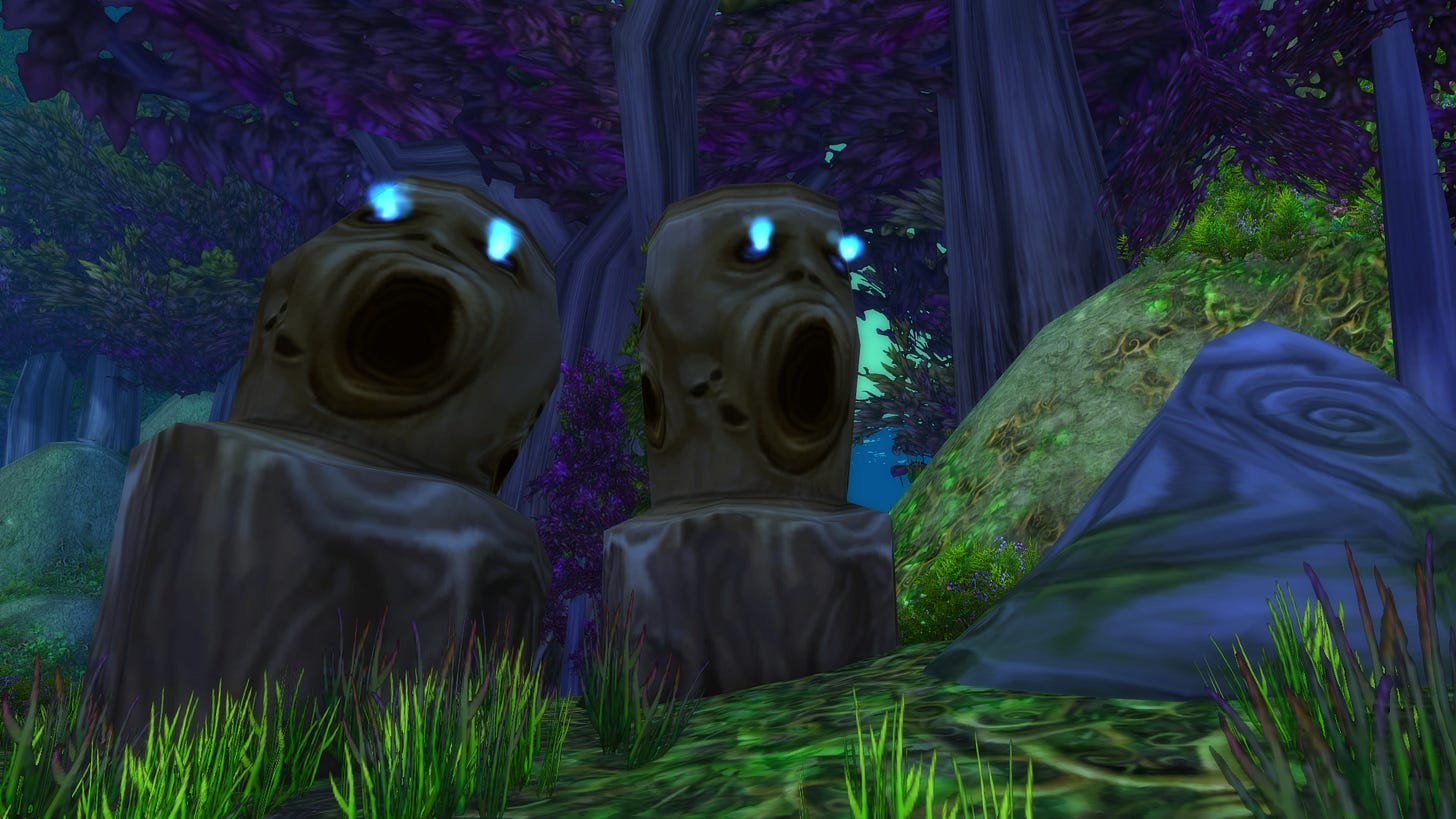 One of the most prized metrics in World of Warcraft isn't how much gold you've accrued, enemy players defeated or even all the phat loot (god what a terrible phrase) you've plundered from the game's many bosses. No, you find your worth in this video game by opening up the chat, and entering one simple command: /played.
The /played command will tell you just how long you've been playing the game in days, hours, minutes and seconds. This running counter is cumulative, however — recording only the time you've actually spent in the game world. Two people could be playing WoW for a month and one might have 200 hours played, and the other could have 20. This is why /played is so coveted in WoW. It's common for high-level players with amazing gear to just constantly ask each other, "Hey, what's your /played at?" because nothing is more important in World of Warcraft than how much time you spent playing World of Warcraft.
I just checked and I'm currently at 1 day, 17 hours, 48 minutes and 50 seconds. That's 41 hours, 48 minutes and 50 seconds of my life I've devoted to playing Classic so far and I haven't even hit the halfway point.
In most gaming circles, and in the estimation of some critics, this is absolutely a good thing. Which is why we now have all of these open world games that give you a minimap chocked full of shit to do, and a GPS system to help you get to the shit, and a loot system so you can do the shit faster and also probably a skill tree so you can agonize over decisions like should I get the double jump first or should I get the 5% boost to guns damage or something like that. And this is all so people on the internet can say things like "I'm 120 hours in and I haven't even TOUCHED the main story yet!" even though they don't say that they spent 120 hours of their lives just trying to make the numbers get bigger. Which is a totally valid reason for playing games and god knows I'm a sucker for it too, but let me tell you when I saw that I was 41 hours in and hadn't even gotten to the part of the game where you can start wearing a helmet, I was very bummed it has to be said.
Because here is the thing about World of Warcraft Classic: I've already "beaten it". (Look, I know you can't really "beat" an MMORPG, but you know what I mean.) I've already experienced everything Classic has to offer twice over. I know what it feels like, after hundreds of hours spent mindlessly grinding, to hit max level. I know what it feels like to spend weeks thinking about a piece of gear that will make your character Perfect and to finally see it drop. I know what it's like to be the first guild on your server to clear the hardest raid dungeon currently available.
I mentioned in the first installment (edition? issue? email? what would you call these things?) of this newsletter that I was hoping that Classic would offer me a fresh start at an old game. I was, it has to be said, an idiot teenager when I first got into World of Warcraft and I made a lot of dumb decisions. I spent gold on useless stuff, made a mess of my talent tree, and generally just wasted a lot of time doing stuff that amounted to not much in game. I had fun, sure, but looking back I always thought I could have gotten to where I wanted to be in the game — max level with really good gear — a lot faster.
Heck, the very first character I leveled to 60, a Dwarf Paladin, I ended up hating and tried to sell on eBay in exchange for a Horde Warrior or Rogue which ultimately ended up with me getting a $100 chargeback on my debit card and my brother having to send Blizzard his school ID so we could get the account back.
But the other night I was slogging through Blackfathom Deeps — one of the first low-level dungeons in the game — and just wondering what was I spending all this time for? World of Warcraft Classic is, by design, a very slow game. It takes a long-ass time to level up to 60, and a long-ass time for probability to deliver you the gear you need to take on increasingly difficult dungeons.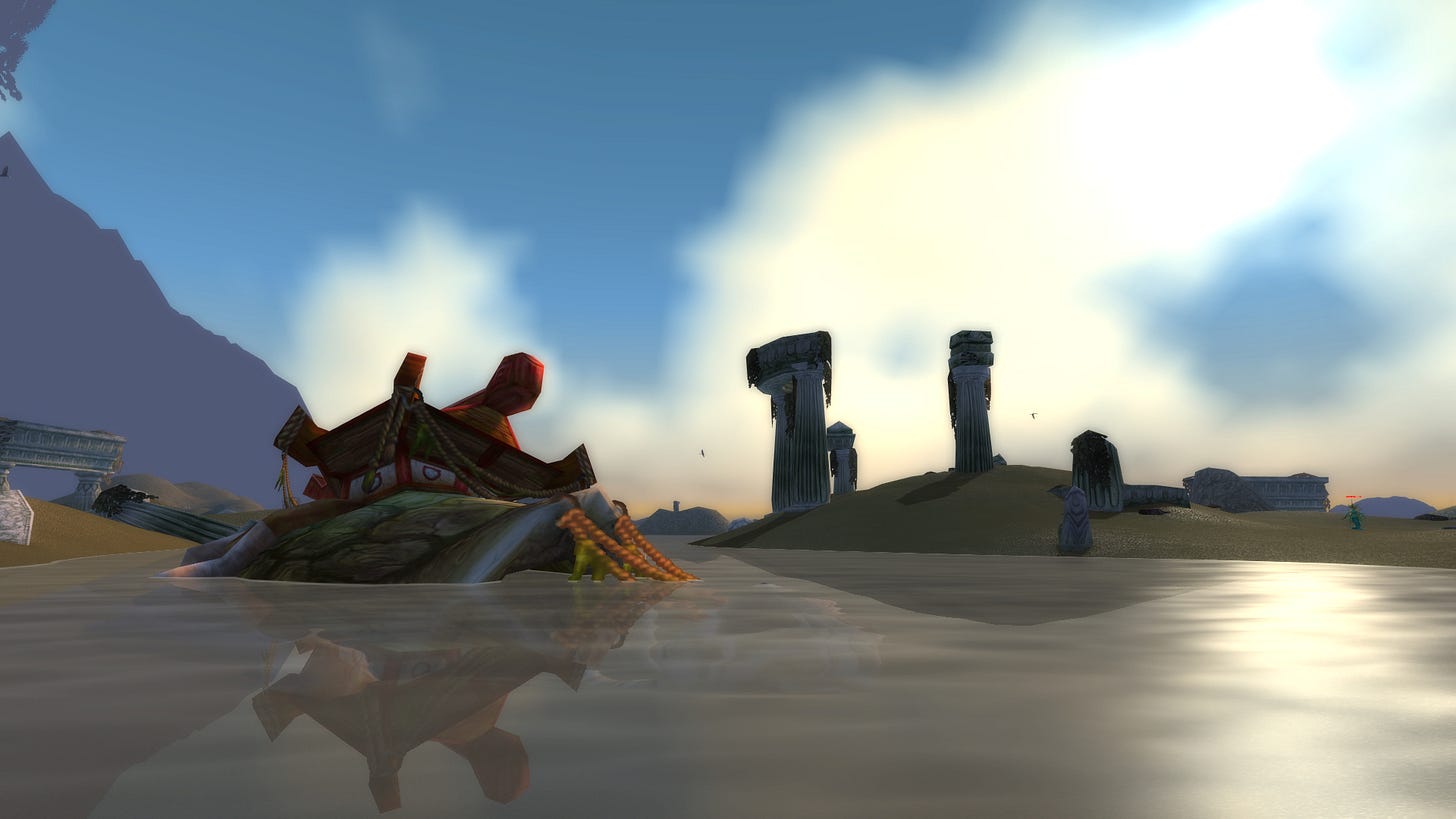 But unlike other video games, Classic makes you realize that humans also take a long ass time to do anything. For example, that Blackfathom Deeps run I was talking about. It took about an hour to coordinate with four other people to form a group. Then it took about another 35-45 minutes for all of us to get our sorry asses over to the dungeon entrance. Then after about an hour of making steady progress killing our way thorough the dungeon, oops our healer suddenly disconnects and conveniently never reconnects so shit now we have to find a new healer which takes another 15 minutes on top of the 25 minutes of them dragging their ass to the dungeon. And then after 30 minutes the tank suddenly goes AFK and then conveniently never comes back so ah cripes guess we have to find a new tank now which is another 35 minutes down the drain. I started this BFD run at 8:30 and before you know it I look at the clock and it's 11:30 and we still have one more boss left and what the hell the tank just left? Three hours of my evening and all I have to show for it is a marginally better sword called, uh, Outlaw Sabre. The cool thing about World of Warcraft is that you get really good at killing time in World of Warcraft before you actually get really good at playing World of Warcraft.
It is nice to go back and play Classic with the benefit of accrued knowledge and also websites that will tell you exactly what you need to do or what gear is the Good Gear and also addons that will look at the auction house market and will not only tell you which items are worth selling but what the ideal price is that you can sell them at so now making money within the game is relatively trivial among other things. It's kind of like that fantasy everyone has of being able to go back to an earlier point in their lives while retaining the knowledge of the present and doing everything the "right" way. Anyone who has seen the famous Ashton Kutcher film "The Butterfly Effect" knows the folly in this, but we're talking about a video game here.
I guess I mostly just want to play through Classic and do things the "right way," which is not buy gold from gold farmers whispering you in Orgrimmar so you can afford your first mount, or pay to powerlevel your character which involves handing over your account credentials to some website and more-or-less is the reason why your account gets hacked multiple times over the next few years. I guess I just want to be able to prove to myself that I am not the same person I was 15 years ago. Look, here I am a competent 30-year-old man doing everything Right in World of Warcraft this time, unlike that dipshit teenage me who had no idea what he was doing in matters concerning World of Warcraft and everything else not World of Warcraft.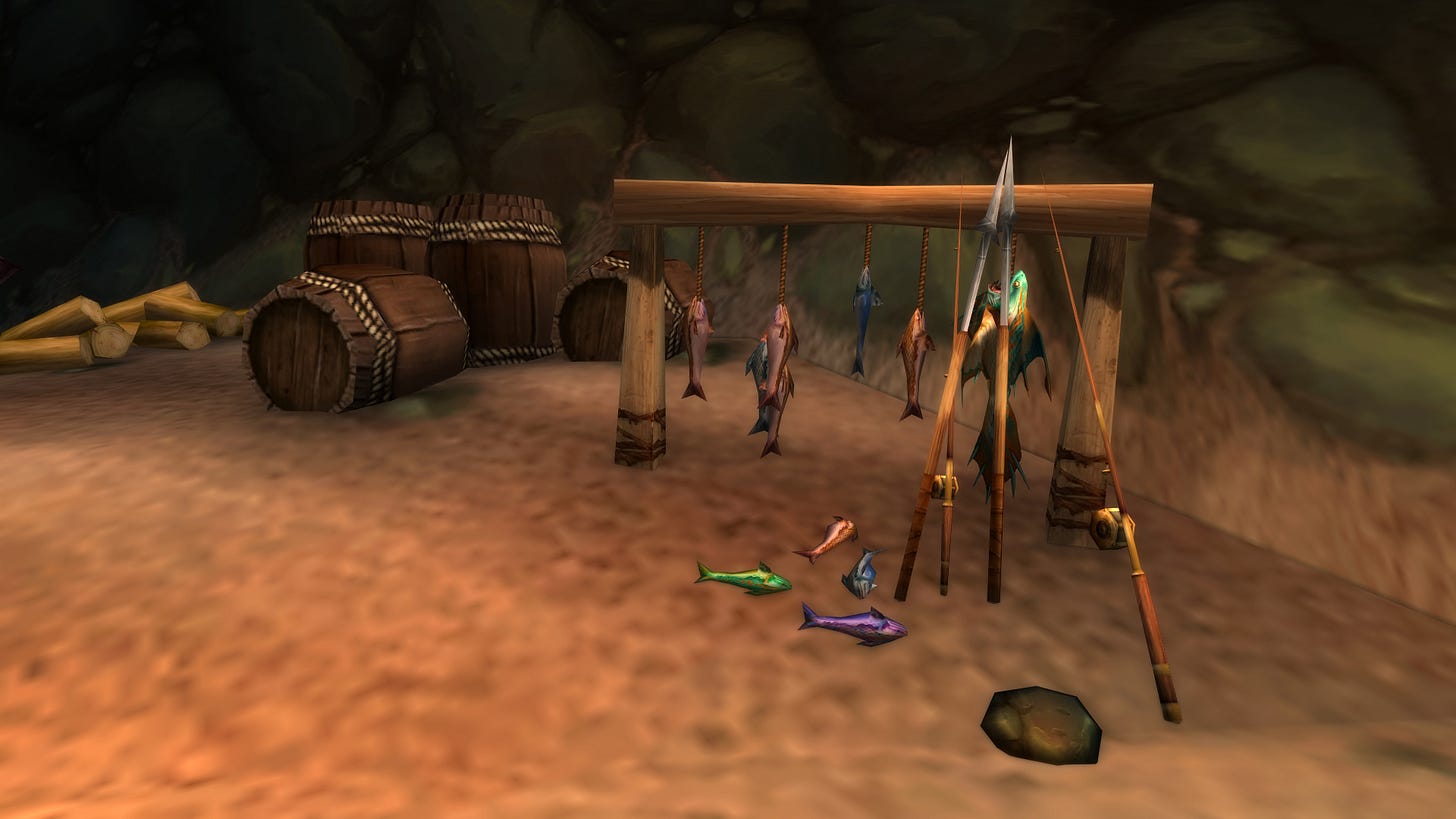 Which, if aching passage of time (lol get a load of this guy trying to pretend turning 31 makes him some wisened old man or some shit) has taught me anything, it's that nothing is going to deliver that sense of accomplishment or satisfaction especially not freaking World of Warcraft. Just like in real life, you're never just one level, or piece of gear or accomplishment away from being Perfect. There's always some nagging shit like, ah well maybe I could max out fishing now or they release a new dungeon and you're back to metaphorically slamming your head against a brick wall for hours trying to be the first to clear it, and then once you do it's like cool, well, guess we'll just do this again next week for the rest of our lives.
All that said, I'm having a nice time playing Classic — hours spent idly jumping around waiting for my fellow players to get to the goddamn instance already christ included — I'm just not sure what this is all leading up to. Which I suppose in that common writerly trope we all know and love Says A Lot More About Me than it does World of Warcraft.
Anyway, before I let you go (by the way, thanks for reading all the way through, it means a lot!) I just want to show you something that doesn't really fit into that existential crisis I just kinda dumped up above. Check out this freaking guild name. <Rules of Acquisition>.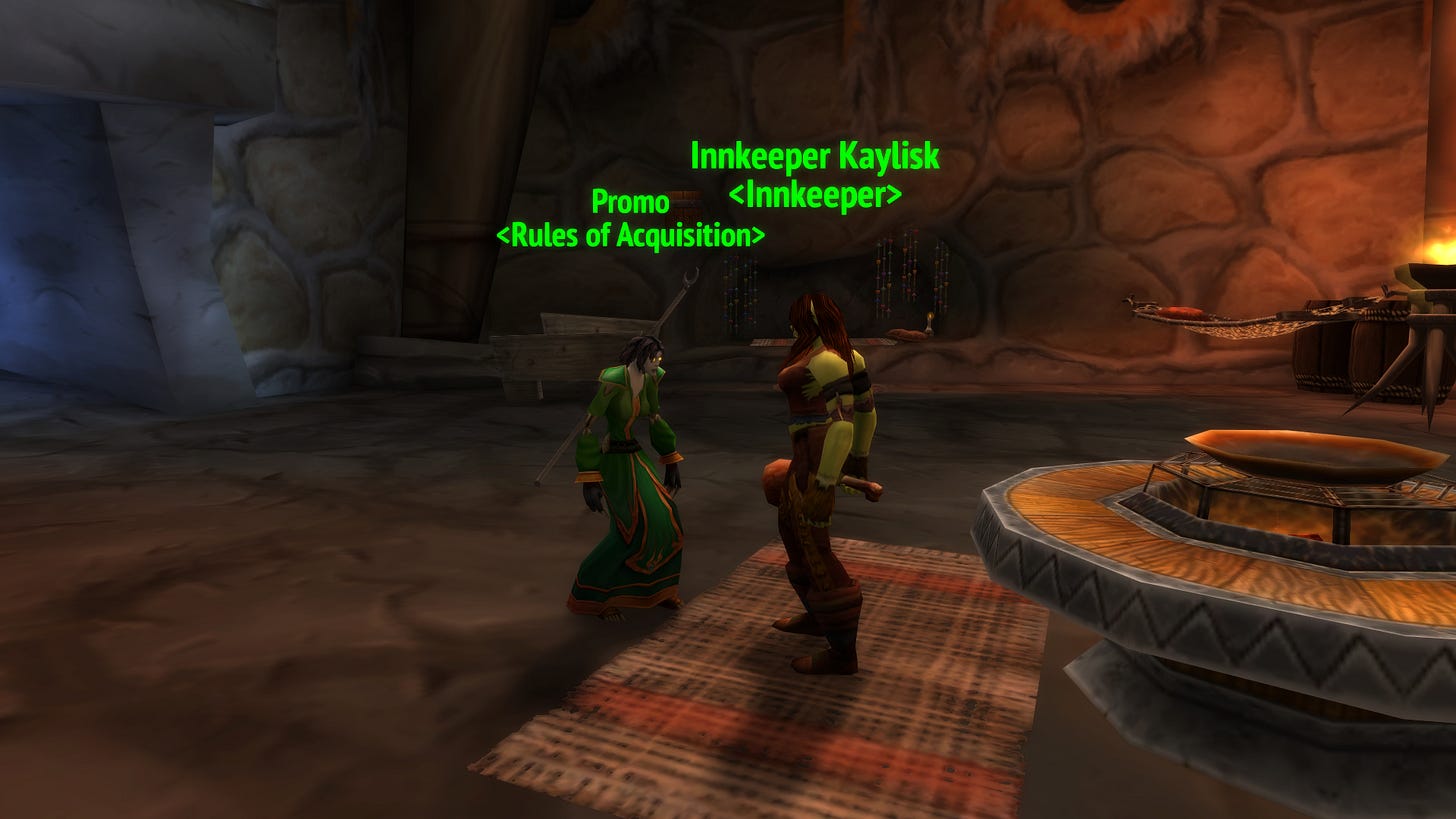 That's the good shit right there if you know what I mean. There are a bunch of other Really Good Guild Names I've been seeing in this game like <The Government> and also <United States>. One night I stumbled on a member of the latter and I asked if I could join and they said "only if u have a green card," which charitably could be considered an incisive critique of our fucking abominable immigration system, but this is World of Warcraft so I'm just gonna chalk it up to that famous red-blooded American Xenophobia.
Next week (hopefully): I also like it when the numbers get big.