You Feel Normal
On the impossibility of experiencing rest while earning Rested Experience in World of Warcraft.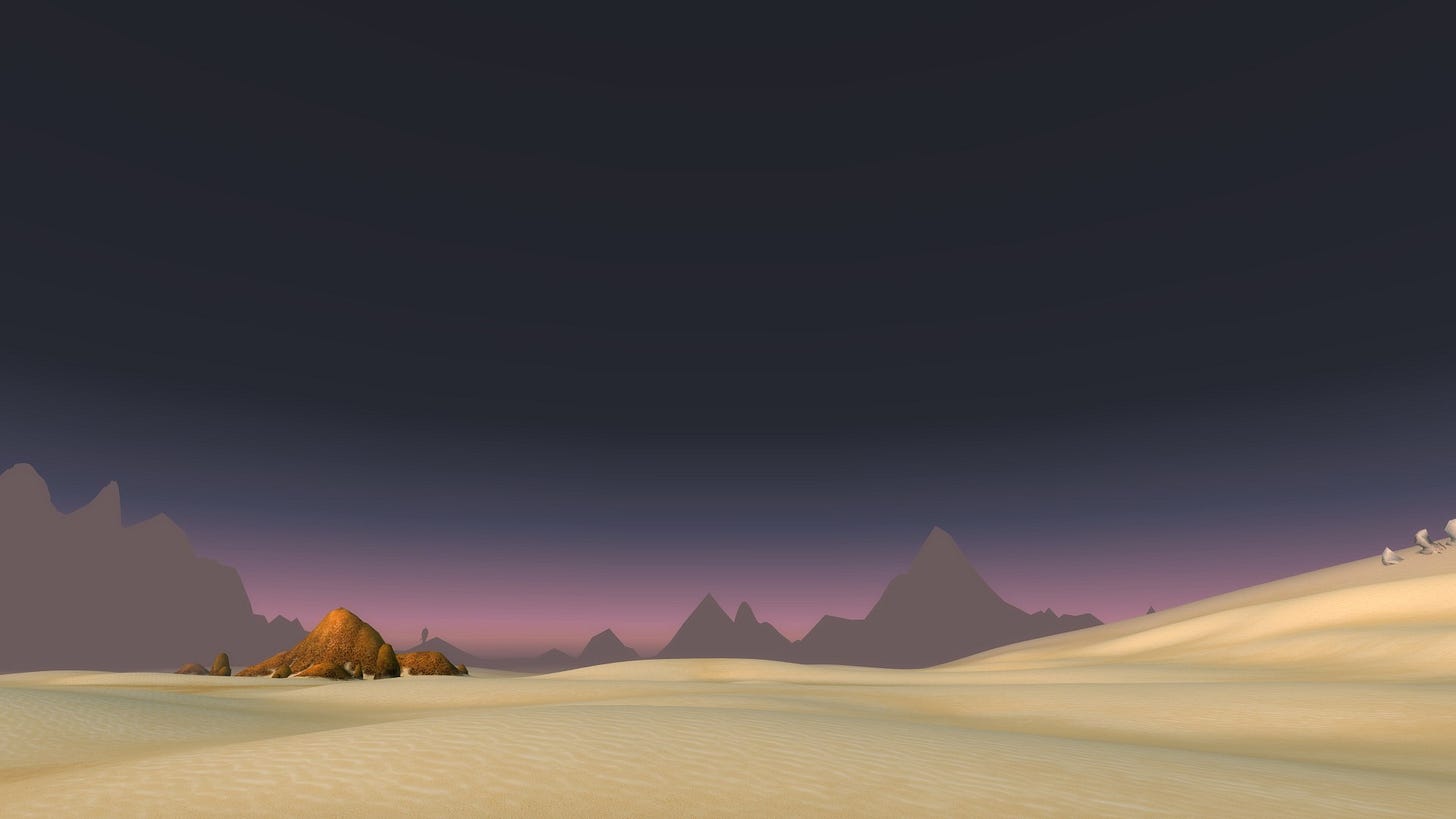 Just about every day now I log onto World of Warcraft, and after about an hour or so, three words pop up in my chat window: You feel normal.
It's become a daily ritual at this point. I play World of Warcraft, and World of Warcraft tells me that I feel normal. This has been a feature since the the game launched in 2004.
World of Warcraft tells me that You Feel Normal not because self-care is so important these days but because of a mechanic called Rested Experience. If you spend enough time logged off, your character accumulates a double experience bonus that can be redeemed the next time you log in. If you log off in a major city, or an inn, you accumulate Rested Experience faster than you would if you just logged off in the middle of the forest or a cave.
Practically, it helps players with less time to play catch up to those who never log off. But more subtly, it's a cool way to get players to role play their characters without really asking them to get into character. The benefit of Rested Experience is so great that it's worth taking the 10-15 minutes to find an inn or head back to a major city before logging off.
Whether players know it or not, Rested Experience creates a sort of thematic beginning and end to every play session. You log on in a major city, you head out into the world to slay monsters and complete quests, and then you log off in a nearby inn — and more importantly, you see other players do this too. So much of World of Warcraft's world-building is just seeing other players in silly-looking gear jumping around like idiots in town before they log off.
I've become incredibly familiar with Rested Experience over the past few weeks. Of all the things this pandemic has made me realize, it's that hitting level 60, the level cap in Classic, is somehow very important to me now. Just about every day, I log onto my Orc Rogue, Ribs, to quest for a few hours and slowly make progress towards hitting 60. And just about every day, after I use up all of the Rested Experience I've accumulated, World of Warcraft sends me a short message to let me know: You feel normal.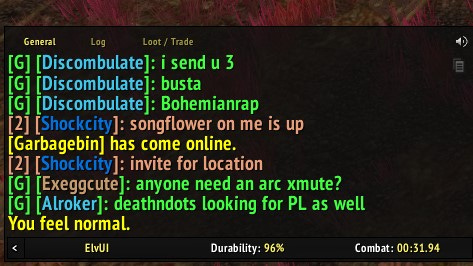 In the before-times, "You feel normal" would barely register beyond an OK thanks game. But now, almost every day, I see this message after about 30 minutes of playing and I can't help but repeat it in my head. You feel normal. You Feel Normal. Y̵̧̕o̴̝̒u̸̩͗ ̸̼́F̵͕̀e̷̦͆ê̶̯l̵̟̄ ̵̤͝N̷͎̈́o̵̻͂r̶͇͛m̵͙͒à̶̲l̴͒͜
It's a funny thing to read right now. Ha ha, who among us has felt NORMAL over the past few weeks? Month? (I can't exactly, haha, remember How Long This Has Been Going On For?).
It's like one of those dumb internet things where someone is like "You are now aware of your tongue" and you think holy shit I am aware of my tongue, why is it there it's so heavy get this thing out of my mouth help?
But it's also not that because there's a global pandemic that has killed hundreds of thousands and also everyone is either out of work or very soon will be it feels like. It's not exactly clear what "coming out the other end of this" is actually going to look like, and some people are talking about, uh, at what point does a government become illegitimate? Just normal stuff we all must think about and process while we turn in our quests to eventually hit level 60, just a normal thing we all do. You feel normal!
Next week: more normal things.