Kill The Boss
How killing Bosses in World of Warcraft requires dealing with bosses and management.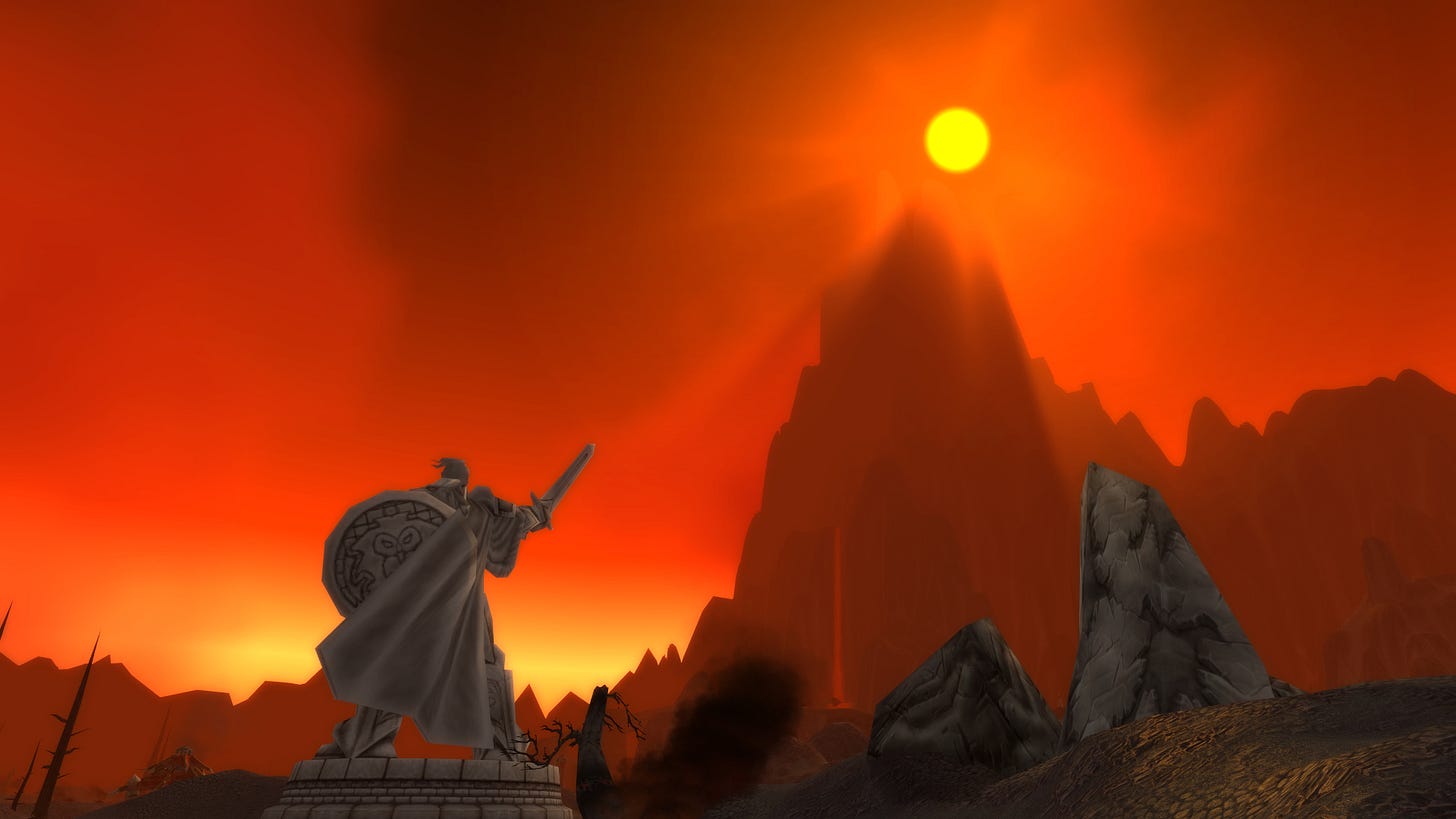 If there is one thing you should know about World of Warcraft, it's that you spend the first 120-200 hours playing in relative solitude as you grind your way up to the maximum level cap of 60. Once you hit 60, you can venture into World of Warcraft's raid dungeons, where you can kill the game's hardest bosses and claim their powerful loot.
You can't do this solo, however. In order to clear raids like Molten Core — a fiery abyss in which you ultimately kill an elemental demigod named Ragnaros — and Blackwing Lair — a mountaintop stronghold where Nefarian, leader of the Black Dragonflight, awaits — you need a group of 40 players.
When I explained this to a friend last week, who was curious about how raiding works in Classic, he had one question: "So, uh, do you have… a boss?"
Yes. I do have a boss. They too, have a boss, who is part of a council of bosses that report to another boss who is, ultimately, my boss too. 
We don't call them bosses in-game, however. That would get confusing with the raid bosses we're supposed to kill for better gear, of course. Organized groups of players are called Guilds, in which most have a hierarchy of Officers who manage a roster of 50-100 players that's more-or-less required to clear Molten Core and Blackwing Lair every week.
There are officers who manage attendance and scheduling, ensuring there are literally enough players logged on to go raiding. There are officers who manage their respective class in the guild, a warrior to help other warriors tank the boss better, a priest to help other priests heal more effectively, a hunter to help other hunters do more damage and so on and so forth. There are groups of officers who collectively decide on raid strategy, composition and how best to allocate loot drops amongst a 40-player raid group. I would say that for every 4-5 players there is one Officer managing them.
If you're a rogue and you want that sweet-ass Chromatically Tempered Sword off Chromaggus, you can't just show up, kill the boss and loot it off the dead dragon-abomination's body. You need to demonstrate to your guild's officers that you "deserve" this sword more than the four other rogues in your raid group. 
Guilds have come up with all sorts of fun ways in which you must prove your worth before you get any decent gear. There are free-market Dragon Kill Points systems in which players earn DKP for regular attendance, boss kills and other "good" behavior that they can "spend" on pieces of loot when they drop; lower-case r republican Loot Council systems in which a group of officers come to a consensus on who should get what; and even the in-game system of Need Before Greed where players decide for themselves whether they Need a piece of loot, or if they just Greedily want it, and pure chance ( a D100 dice roll) determines who receives it. None of these systems are perfect, and almost aways lead to people feeling like they're not getting the loot they deserve — normally exacerbated by the fact that you can play for dozens of hours without anything really to show for it.
This is to say that end-game raiding in World of Warcraft is often less about playing the game and killing bosses than it is about navigating your guild's internal politics so that you can be rightfully rewarded with that good loot.
Because World of Warcraft is largely played by a bunch of aging middle-managers, playing in a raiding guild is a lot like working in an office. Most people just want to show up, play (work) and get gear (paid), but ultimately spend most of their energy placating officers (bosses), avoiding minor squabbles that explode into Major Drama, and silently eating shit when an officer's (boss's) friend joins the guild (company) and immediately gets priority on all the good drops (gets put on register, never has to close).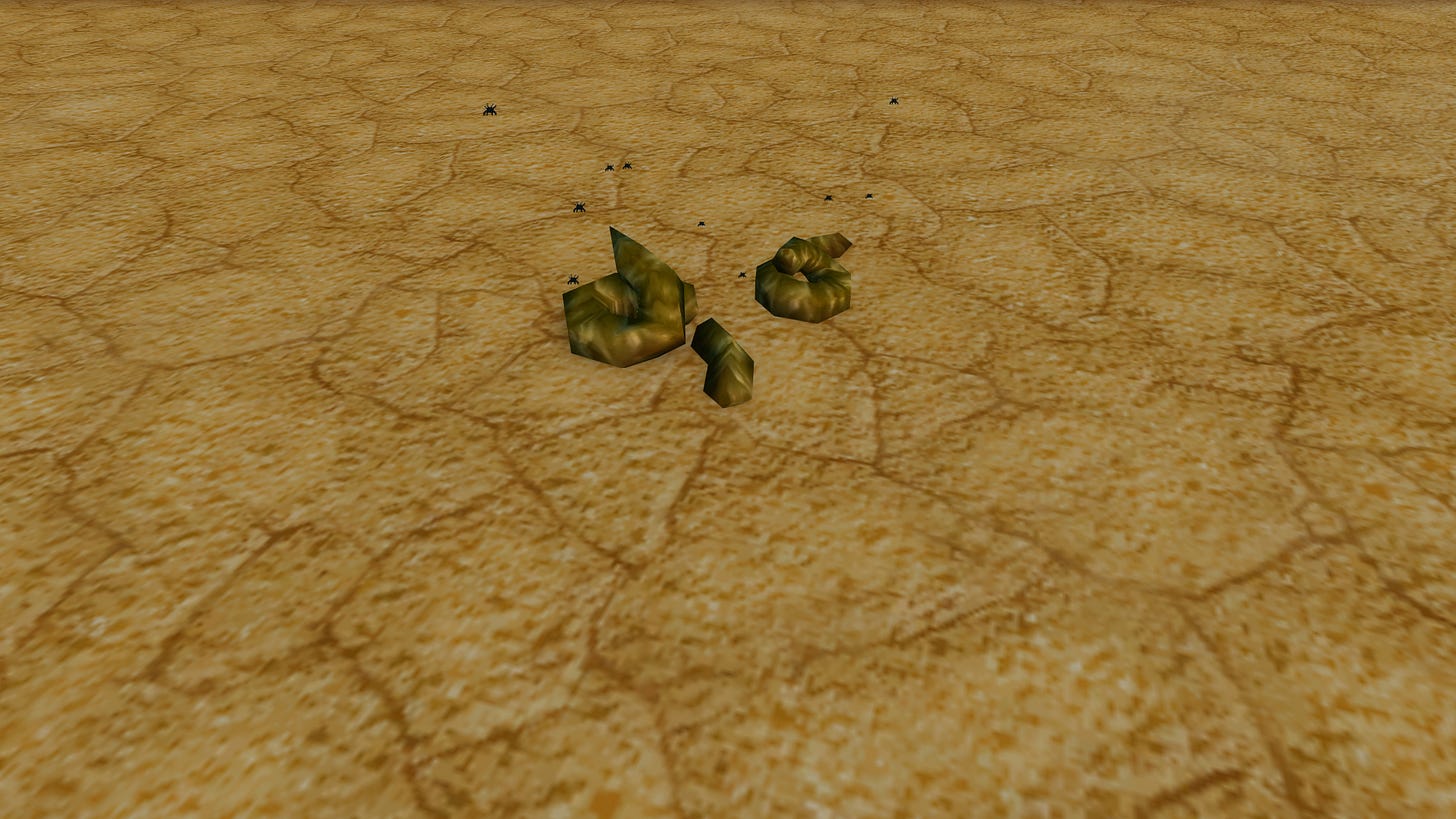 When I was 15, this all seemed more-or-less normal. As A Good Suburban Kid, it was very normal and good to listen to authority figures like my teachers and coaches (and even bosses!) and do exactly what they say. They, of course, had Life Experience I did not. So when guild officers rattled off lists of rules, expectations and Management Platitudes it just sort of struck me as, "Yeah, that's what adults do I guess."
But getting back into end-game raiding in Classic as a 31-year-old, and seeing that none of this has changed is, ah, a little weird. Obviously, when you're dealing with a group of like, 100 people, you're going to have to talk about communication strategies and like, how to effectively give criticism, but it's just so strange to see people clearly employing the same Management Logic they use in their day job to World of Warcraft guild management. They earnestly rattle off Management Aphorisms about how we're all team who's in this together, or how piling onto someone's ill-chosen bracer enchant isn't a "productive discussion." 
Once I hit 60, and was ready to jump into raiding, one of the first things that was told to me was that I had to get on so-and-so's good side so that when something good does drop, they'll go to bat for me in the Loot Council. Yes, playing my class well and knowing the fights is important, but all of that is moot if I don't take the time to ingratiate myself outside of the circle of friends I was already playing with.
Maybe I was a bit naive, but I assumed that since most people who are playing Classic have already done all of this shit before, already know how to play and what the good drops are and who should get them that we wouldn't need all the patronizing motivational speeches, the perfunctory glad-handing, the deference to authority in a video game that is, in some ways, a dressed-up spreadsheet.
As I'm writing this I logged in real quick to get some screenshots, saw that I received some mail from my Guild Master, and felt that white-hot flash of "oh shit did I do something wrong?" like when you get a direct email from your CEO on Monday morning. It turns out he just wanted to make sure I had an Onyxia Scale Cloak. (I do.)
I might have stopped playing World of Warcraft for a time, but I haven't stopped doing the things that the bosses demand: show up on time, regularly eat shit and and occasionally kiss ass for the hope of getting a small fraction of the loot. Some things never change!
Hey thanks for reading. I'm still trying to figure out what a column about World of Warcraft, uh, does. I like trying to explain some of the game's norms that look incomprehensible to non-players, but if there's something about this video game you'd like to see written about here, uh, let me know!